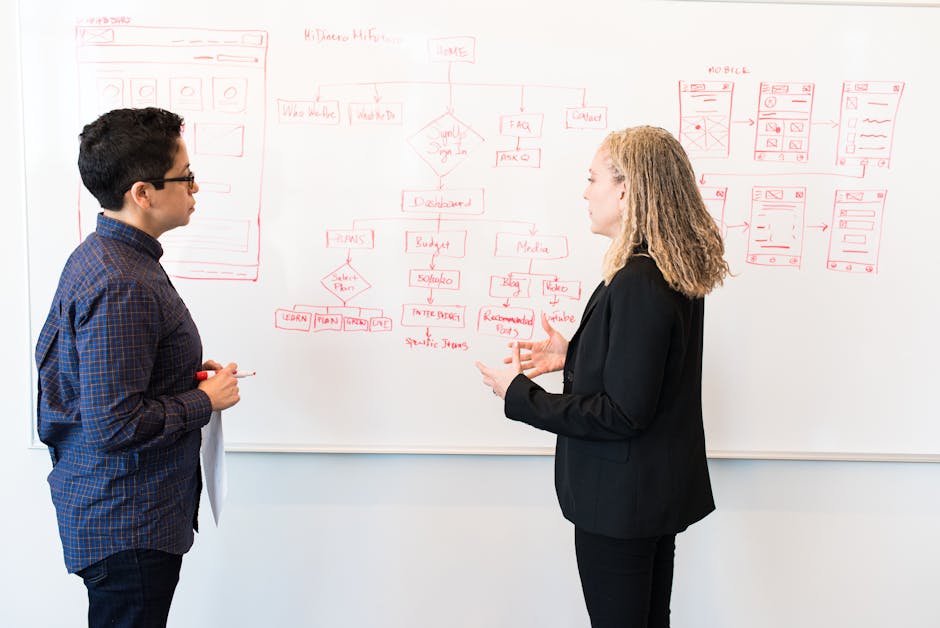 SOCIAL MEDIA TRENDS  – The first thing that I want to talk about today is the growing popularity of micro-influencers.
Influencer marketing became popular a few years ago and back then most brands wanted to work with big influencers or in other words influencers with 100,000 followers or more. However, in 2020 most brands actually preferred to work with smaller influencers and this is for a few good reasons, One of these reasons is the fact that micro-influencers have more engaged audiences. For example, when a micro-influencer publishes a post about 5 out of 100 of their followers will either comment or like that post.
But when a big influencer publishes a post about 1 person of 100 of their followers will either like or comment on their post. That is engagement in a nutshell and micro-influencers have proven to have a lot better engagement rates than bigger influencers.
Another reason why micro-influencers are so popular is that their audiences are a lot more targeted because micro-influencers normally serve a particular niche within an industry. So if you plan to do any influencer marketing in 2021 please consider reaching out to smaller influencers instead of the big influencers that are really popular in your industry. The second thing that I want to talk about today is social commerce. So what is social commerce? Social commerce is selling products via social media networks.
And social commerce has been around for about 5 years since 2015. Really the first social commerce feature was launched on Pinterest in 2015 when they launched buyable pins. So yeah since 2015 social commerce has grown a lot and in 2020 it became very popular.
And social commerce is available today on three different platforms: Facebook, Instagram, and Pinterest. So Instagram has been a very popular platform for social commerce but on the other hand, Pinterest is very interesting also because the average order value is the highest on Pinterest.
The next social media trend that I want to talk about today is live streams. So live streams have really grown in popularity this year. And I have heard that between 2019 and 2020 the number of hours watched on live streams has doubled. So yeah, that is a really huge increase, it doubled in one year. One really cool thing about live streams is that it is a lot easier to connect with your audience via a live stream than via a pre-recorded video.
Therefore viewer retention rates on live streams are a lot better and also viewer engagement is a lot higher on live streams.
So yeah, when you are planning your marketing activities for 2021 don't forget live streams and try to plan at least a few live streams in 2021. If you are a YouTuber and you are watching this video and if you are struggling to get better viewer retention rates or if you are struggling to get more watch hours on YouTube, try to experiment with some YouTube live videos because I think you will be able to accumulate more watch hours via live streams than pre-recorded videos.
SEARCH TRENDS – The first search-related trend that I want to talk about today is voice searches. So what is a voice search?
A voice search is when you use your voice to search for information on Google or other search engines. And the number of voice searches has decreased drastically over the last few years because people are becoming more and more comfortable with talking to their devices.
And the biggest difference between voice searches and regular searches from a marketing perspective is that voice searches are normally longer and they contain conversational language. Therefore I think in 2021 you should optimize your website not just for regular searches and keywords but also for voice searches. So try to write more conversational text on your website and not just polished text and keywords in the old sense of the word.
The next search-related trend that I want to talk about today is zero-click search results. So, what is a zero-click search result? A zero-click search result is when you search for something on Google or another search engine and you get the answer to your question on your search results page without having to click anywhere. So this can be a little bit of a confusing concept therefore let me illustrate this for you. I searched for "what is digital marketing" on Google a minute ago and this is my search results page.
And as you can see here on my search results page there is a definition for what is digital marketing and this is pulled from Wikipedia.
So I got the answer to my question on my search results page without having the click anywhere, right? Zero click search results can be very confusing for marketers because us marketers, we like data, and we like to see website visits, we like to pay for ads using the cost-per-click method. However, zero click search results are not zero opportunity search results because they do create some good opportunities for marketers. If you structure your website in the right way so that it would be easy for Google to pull information from your website and present it to people who search for similar things on Google, then you will get a lot of exposure for your brand.
And you should keep in mind that Google actually likes zero-click search results and they are trying to improve them and they are trying to grow the number of zero click search results because Google's number one priority is to help people find the information that they are looking for as quickly as possible and therefore Google likes to serve people answers to their questions on the search results page itself.
So yeah, please optimize your website for zero-click search results in 2021 they are very popular today and they are growing because Google likes them. Another search related trend that I want to talk about today is local searches. So what is a local search? A local search is when you add a geographical component to your search query.
So for example, if you search for "Italian restaurants in Toronto" because you added Toronto to your search query that would be considered a local search and you would get a list of Italian restaurants in Toronto and you would be able to see those restaurants on a map of Toronto. The number of local searches has been increasing over the years. And therefore in 2021 you should definitely make sure that your business is represented on Google maps and in order to get your business on Google maps you need to create a profile with Google My Business and also please make sure that you fill out your Google My Business profile completely with all the required information, make sure that you upload some pictures too.
So therefore when people do local searches in your town or your city they will be able to find your business but also your business will be represented very well in those local searches. but also your business will be represented very well in those local searches.
CONTENT TRENDS –  Now let's talk about content and how content marketing has changed in 2020 and what that means for your content marketing strategy in 2021. So the first content-related trend that I want to talk about today is video marketing. Video as a format has been around for a very long time and we have used video for digital marketing for a very long time. However, in 2020 marketers really started to focus on video more than ever before. And I think one of the main reasons for this is the rise of TikTok in 2020.
So yeah, video marketing is definitely having a moment right now, however, you should keep in mind that it is a lot more expensive to produce a video ad because it is a lot more difficult to create a video about your product than a simple picture of your product. But if you have the budget try to include more video ads in your marketing plan for 2021 Because social media networks like video ads nowadays and video ads generate a lot more sales than other types of ads. The next trend that I want to talk about today is user-generated content. So, what is user-generated content? User-generated content is any content that is created by the users or the customers and is used by the brands for marketing purposes.
Marketers have started to focus more and more on user-generated content in recent years because user-generated content is more authentic, gets better engagement on social media and also drives better results when it comes to sales. Therefore, it is very important that you collect user-generated content so that you can use it for more effective marketing campaigns in 2021.
And the last trend that I want to talk about today is brand activism. So what is brand activism? Brand activism is when a brand gets involved in social movements in order to drive awareness of social issues such as gender inequality, climate change, civil rights.
Consumers in recent years have been more and more vocal that they want to buy brands that give back to society and that care about social responsibility. Therefore when you think about your marketing strategy for 2021 think about some activities that your brand can potentially get involved in, in order to have a positive impact on your society.